Understanding Severe Asthma
Tips & Resources
Every year,
World Lung Day

provides an opportunity for the asthma community to come together to promote better lung health and demand policy action for better care. This year, on

September 25th

, the community is asking the world to

'care for your lungs'

.
For many people with severe asthma, caring for your lungs can be more of a challenge as symptoms can remain uncontrolled despite optimal treatment.1 What's more, severe asthma has not been identified as a healthcare priority in many countries,2,3 creating further barriers to care for those affected. That's why we're sharing 10 things that everyone should know about severe asthma to help raise awareness of this disease and empower people with severe asthma to demand better care for their lungs.

Asthma is a chronic disease that affects the airways making it difficult to breath. Some asthma cases are classified as severe and can be harder to control, impacting daily life.1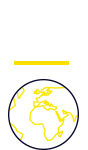 Globally, 339 million people live with asthma4 – with severe asthma affecting around 5-10% of those.5,6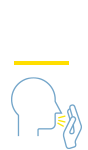 People with severe asthma experience ongoing symptoms, including coughing, wheezing and difficulty breathing1 that can put them at risk of life-threatening exacerbations.7-9

Severe asthma symptoms can impact quality of life, affecting sleep, daily activities, school, relationships, and mental health.6-10 About a quarter of people with severe asthma experience symptoms of depression and 38% have symptoms of anxiety.10

Asthma is estimated to cost €72 billion each year in total in Europe.11 Even though severe asthma makes up 5-10% of cases, it equates to 60% of all asthma-related healthcare costs.12-13

There are different types of asthma, which can be caused by different responses of the immune system. One of these is type 2 inflammation, which is known to be present in 50-70% of people with asthma.14-16 Reducing this inflammation can help control symptoms.1

Type 2 inflammation can be an underlying cause of other conditions, which is why many people with asthma also struggle with conditions such as allergic rhinitis, nasal polyps, and atopic dermatitis.17,18
People with severe asthma often experience several attacks before they are referred to a specialist, spending up to seven years trying different treatments that insufficiently control their asthma.18 This may include oral corticosteroids (OCS), which have a role to play in managing asthma flares, but carry unintended health risks when used repeatedly over the long-term.1

Several severe asthma treatment guidelines, including those published by The Global Initiative for Asthma (GINA), recommend personalized therapies as the best care approach, which should include having a personalized asthma management plan.1

To better serve patients and health systems, national policies must:
Recognize severe asthma as a distinct type of asthma
Provide accessible disease education specific to severe asthma
Promote improved data generation on the burden of disease and quality of life impact
Ensure national clinical guidelines reflect the latest asthma science, in line with the GINA guidelines
Adopt new approaches that aim for more comprehensive asthma care, including timely access to specialists, a reduction of OCS use, and therapies that treat the root cause of disease
Help spread awareness and demand policy action in these areas by downloading this postcard and emailing or tweeting it to your local member of parliament.
If you are concerned about your asthma, make sure to speak with your doctor.
References:
Global Initiative for Asthma (GINA). "Global Strategy for Asthma Management and Prevention," 2020. Available at: https://ginasthma.org/gina-reports/. Accessed August 2021.
T. Haahtela, E. Valovirta, J. Bousquet et al., "The Finnish Allergy Programme 2008-2018 Works," Eur Respir J, vol. 49, no. 6, pp. 1-5, 2017.
C. Nunes, A. Pereira and M. Morais-Almeida. "Asthma Costs and Social Impact." Asthma Res Pract, vol 3, no. 1, pp.1-11, 2017.
Global, regional, and national incidence, prevalence, and years lived with disability for 328 diseases and injuries for 195 countries, 1990–2016: a systematic analysis for the Global Burden of Disease Study 2016. Lancet 2017; 390: 1211–59.
K.F. Chung, S.E. Wenzel, J.L. Brozek et al., "International ERS/ATS Guidelines on Definition, Evaluation and Treatment of Severe Asthma," Eur Respir J, vol. 43, pp. 343-373, 2014.
A. von Bülow, M. Kriegbaum, V. Backer et al., "The prevalence of severe asthma and low asthma control among Danish adults," J Allergy Clin Immunol Pract, vol. 2, no. 6, pp. 759-767, 2014.
E. Juniper, G. Guyatt, P. Ferrie and et al., "Measuring Quality of Life in Asthma," Am Rev Respir Dis, vol. 147, no. 3, pp. 832-838, 1993.
D. Price, M. Fletcher and T. van der Molen, "Asthma Control and Management in 8,000 European Patients: the REcognise Asthma and Link to Symptoms and Experience (REALISE) Survey," NPJ Prim Care Respir Med, vol. 24, pp. 1-10, 2014.
National Heart, Lung, and Blood Institute, "Expert Panel Report 3: Guidelines for the Diagnosis and Management of Asthma," US Department of Health and Human Services, 2007.
McDonald VM, Hiles SA, Godbout K, Harvey ES, Marks GB, Hew M, Peters M, Bardin PG, Reynolds PN, Upham JW, Baraket M. Treatable traits can be identified in a severe asthma registry and predict future exacerbations. Respirology. 2019 Jan;24(1):37-47.
European Respiratory Society. European Lung White Book, Chapter 2: The economic burden of lung disease. Available at: http://www.erswhitebook.org/files/public/Chapters/02_economics.pdf. Accessed: August 2021.
Chen S, Golam S, Myers J, Bly C, Smolen H, Xu X. Systematic literature review of the clinical, humanistic, and economic burden associated with asthma uncontrolled by GINA Steps 4 or 5 treatment. Current medical research and opinion. 2018 Dec 2;34(12):2075-88.
Sadatsafavi M, Lynd L, Marra C, et al. Direct health care costs associated with asthma in British Columbia. Can Respir J. 2010;17:74-80
Peters MC, Mekonnen ZK, Yuan S, et al. Measure of gene expression in sputum cells can identify TH2-high and TH2-low subtypes of asthma. J Allergy Clin Immunol. 2014;133(2):388-394.
Robinson, M. Humbert, R. Buhl et al., "Revisiting Type 2-high and Type 2-low Airway Inflammation in Asthma: Current Knowledge and Therapeutic Implications," Clin Exp Allergy, vol. 47, no. 2, pp. 161-175, 2017.
Fahy JV. Type 2 inflammation in asthma — present in most, absent in many. Nat Rev lmmunol. 2015;15(1):57-65.
N. Gandhi, B. Bennett, N. Graham and et al., "Targeting key proximal drivers of type 2 inflammation in disease," Nat Rev Drug Discov, vol. 15, no. 1, pp. 35-50, 2016.
Staikuniene J, et al. Association of chronic rhinosinusitis with nasal polyps and asthma: clinical and radiological features, allergy and inflammation markers. Medicina (Kaunas) 2008; 44(4):257-265.
A. Menzies-Gow, G. Canonica, T. Winders et al., "A Charter to Improve Patient Care in Severe Asthma," Adv Ther, vol. 35, pp. 1485-1496, 2018.
MAT-GLB-2103884 V1.0 | August 2021