This World Lung Day, we are prioritizing 'Lung Health for All' by supporting people with severe asthma to better understand their disease and advocate for access to asthma care that addresses their lung function.
What is lung function and how is it measured?
Your lungs are vital organs of your respiratory system, with the primary function of inhaling oxygen from the air into the body and exhaling carbon dioxide out of the body. Lung function indicates how well the lungs are working. There are many factors that can influence how well your lungs function including age, gender, weight, height, ethnicity, physical activity and altitude among others.
Lung function can be measured in a variety of ways including lung volume, rates of air flow and oxygen to carbon dioxide exchange between the lungs and bloodstream. Spirometry is the most common tool to test lung function. It assesses how much air you can breathe out during a forced breath. Test results collected for an individual are performed three times to ensure that they are accurate. The results are then compared to normal or predicted ranges, obtained from large population studies in healthy people, with values matched for age, gender, height and where appropriate ethnicity. Results of less than 80% FEV1 (forced expiratory volume in one second) may indicate the presence of an obstructive lung disease such as asthma or chronic obstructive lung disease (COPD).
Early diagnosis and continuous monitoring throughout treatment is critical to improving and preserving lung function in people with asthma.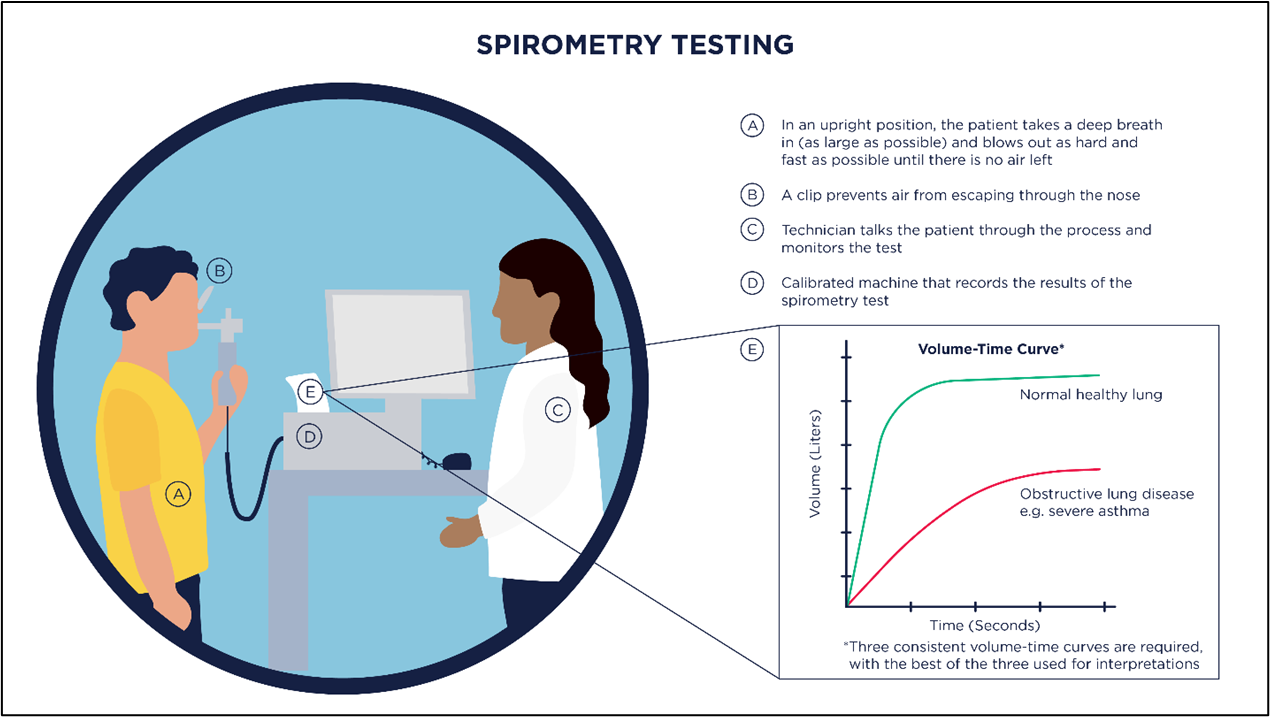 Poor lung function and severe asthma
Asthma is a complex and diverse disease associated with chronic airway inflammation. Scientific advances are helping to uncover root causes of certain types of asthma. Some people have asthma that is associated with obesity or aging; for others, the disease is associated with an overactive immune response that causes excessive inflammation. We now know that type 2 inflammation is present in 50-70% of people with asthma.
People with asthma have, on average, lower lung function than those without asthma, which can lead to an increased risk of potentially life-threatening asthma attacks (exacerbations) as well as poor quality of life such as tiredness, stress, anxiety or depression, disruption and underperformance at work and leisure activities. Those living with severe asthma often experience symptoms as part of everyday life, despite the use of multiple medicines. They also experience a greater gradual loss of lung function.
The good news is that there are steps that people with asthma can take today to help their lung function.
Empower yourself and others in the community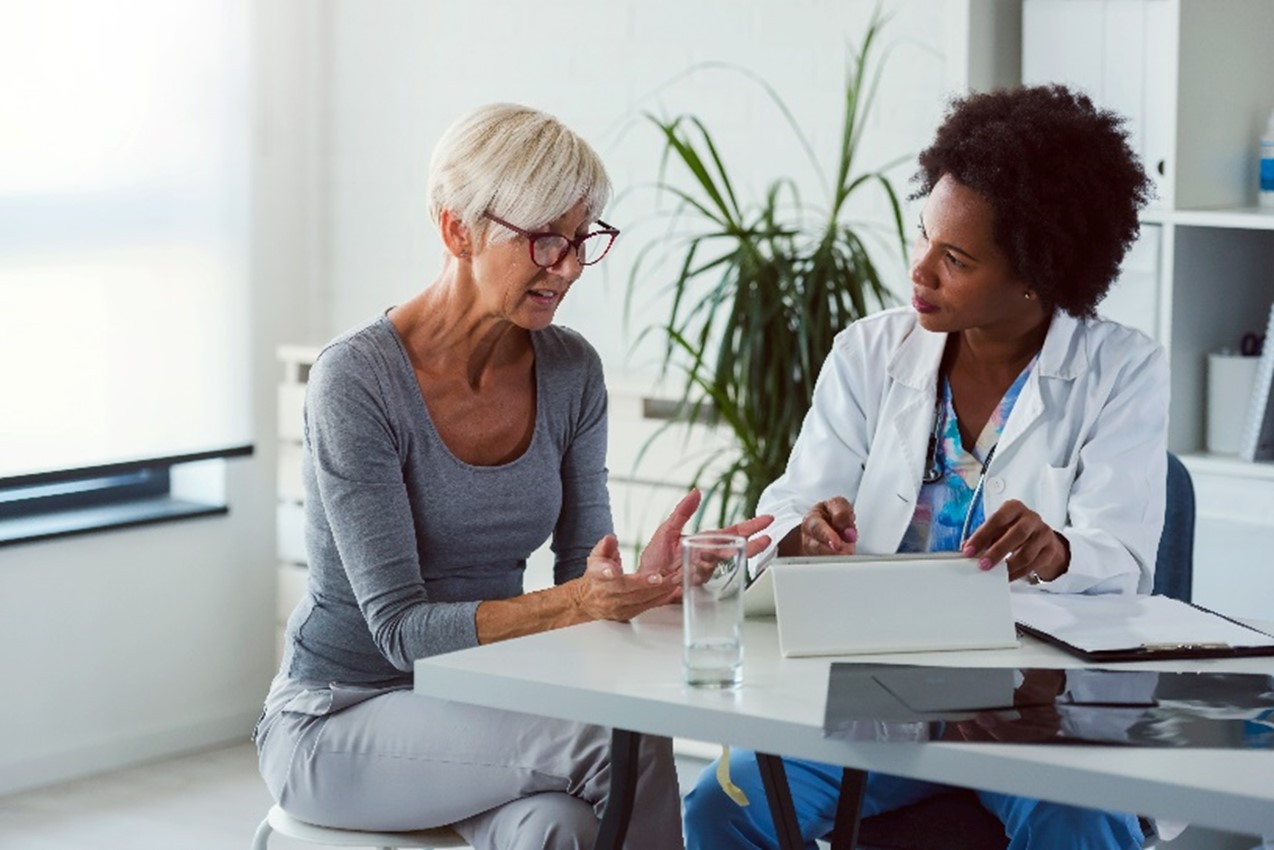 There are steps you can take to help improve your asthma control leading to better lung function.
Understand your symptoms and disease severity. By knowing if your asthma is well-controlled or not, you can have more informed conversations with your healthcare provider.

For instance, having to use quick relief "rescue" inhalers more than twice a week may indicate your asthma is not well-controlled. In one study, up to 80% of people overestimate how well their asthma is controlled, even though they had experienced an asthma attack in the past year that required an emergency room visit, hospitalization or the use of steroids, which are markers of poor asthma control.

Use our helpful discussion guide to talk to a specialist about your asthma.

Make good lifestyle choices: seek smoking cessation advice, engage in regular physical activities, try breathing exercises and avoid certain asthma triggers where possible.

Get involved in the community and encourage others to advocate for their own asthma control, too! You can join patient advocacy groups to help ensure all patients have access to the highest standard of care.
Our unwavering commitment to people with asthma beyond World Lung Day
We can all take action to work towards better asthma care on an individual, community and societal level. Together, we can overcome barriers that prevent people from achieving better asthma control
This year, Sanofi and Regeneron are teaming up with the Copenhagen Institute for Futures Studies to create the Severe Asthma Index, which will investigate the approach and performance of various countries in terms of asthma care and related policies. As a result, this will define tangible actions for local and global policymakers to improve asthma care in their respective communities. We look forward to sharing the results in early 2023.
This World Lung Day let's prioritize lung function and take action towards empowering others to improve asthma control.
RES.22.07.0010 (v1.0)| September 2022