Chronic Obstructive Pulmonary Disease (COPD) is a progressive respiratory disease that impacts the lungs and causes difficulty breathing. It is the third leading cause of death globally and is caused by exposure to unhealthy air. While smoking is the primary risk factor, nearly 30% of people who develop the disease have never smoked. Their disease may be the result of poor lung development early in life, infections, genetic factors or exposure to dusts, fumes, chemicals or other indoor air pollution.
November 16 is World COPD Day, an annual awareness day organized by Global Initiative for Chronic Obstructive Lung Disease. This year's theme – Your Lungs for Life – reminds us how central the lungs are to our overall well-being and quality of life. Let's take a closer look at the current challenges and opportunities to advance lung health for those with COPD.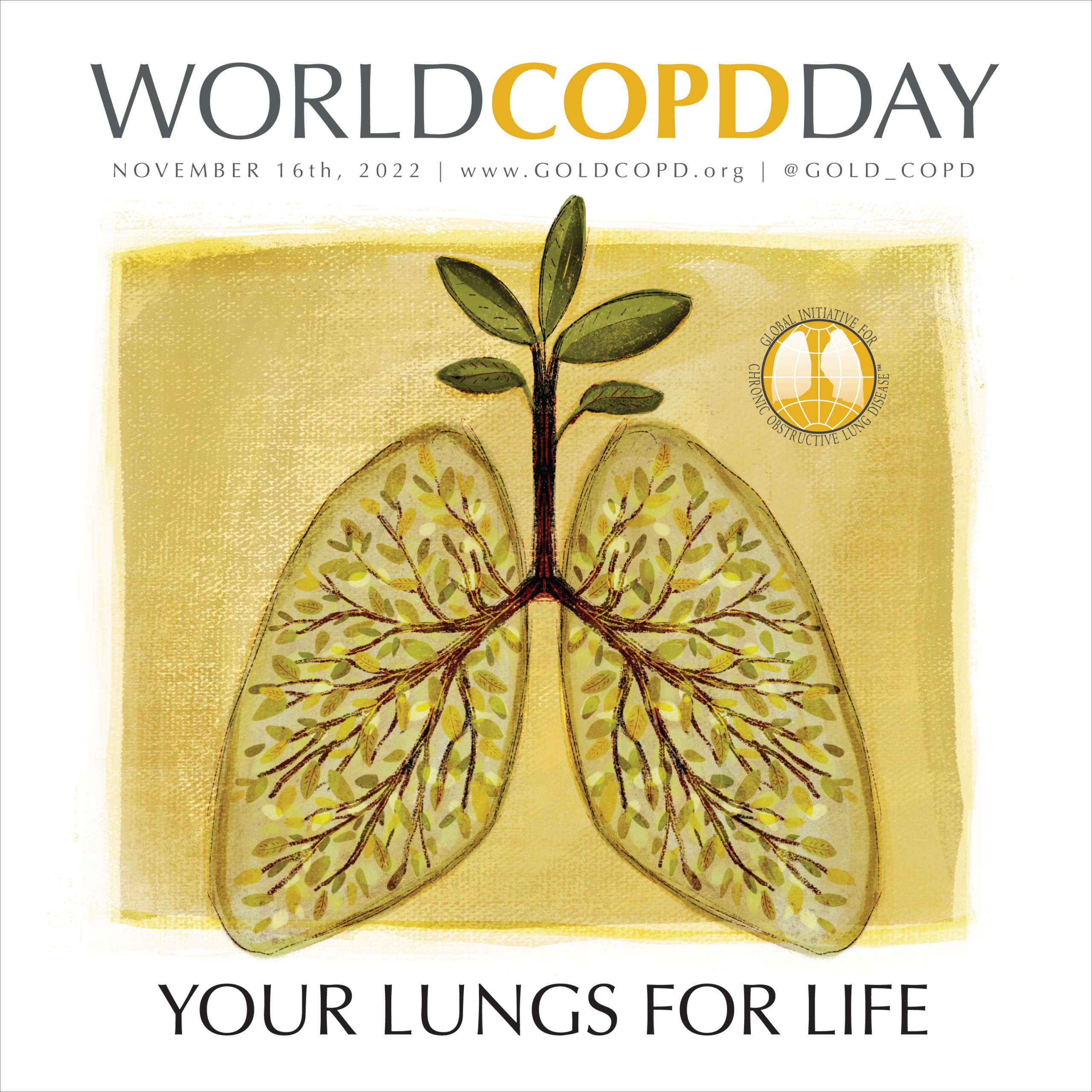 Individual and Societal Burden
Over the course of many years, COPD damages the lungs, which causes breathlessness and coughing. These symptoms may significantly impact the ability to perform even the most routine daily activities, like household chores, and limits the ability to exercise. COPD symptoms can even lead to anxiety, depression and sleep disturbances. In people experiencing common symptoms, COPD is often underdiagnosed with many potentially waiting for months or even years before seeking medical attention due to denial or potential stigma around smoking history.
Globally, COPD places a substantial economic burden on healthcare systems, mostly due to the costs of hospitalizations for treating exacerbations. COPD care costs nearly €40 billion per year in the EU, and costs in the U.S. are expected to increase over the next 20 years, with projections of $40 billion per year.
Disease Management and Challenges
There is no cure for COPD, but early diagnosis and treatment – with support to help quit smoking, if needed – can help slow the progression of symptoms and reduce the risk of exacerbations. Approximately 50% of patients with moderate-to-severe disease continue to experience persistent symptoms including progressive lung function decline, despite receiving the standard of care.
One of the key challenges with existing standard of care treatments – such as bronchodilators and other inhaled medicines – is they do not address underlying inflammation that contributes to COPD. Different types of inflammation can lead to biological changes in the lungs such as damage to the protective tissue, scarring, narrowed airways and excess mucus production, all of which can contribute to progressive lung function decline.
Currently, there are no medicines that address these different types of underlying inflammation, which could help slow lung function decline in COPD.
Looking Ahead
Sanofi and Regeneron are currently conducting research to better understand the underlying factors that can lead to COPD in different patient populations, as well as the different types of inflammation involved in the disease, each of which are driven by distinct immune molecules and cell types.
On World COPD Day, we are shining a light on the need for more tailored approaches for each individual patient, which may be important for effectively managing the disease and maintaining lung health throughout a person's life.
MAT-GLB-2204255 V1.0 | October 2022